Bioreactor Control Solutions
and Data Management for Research & Process Development Labs
A Refreshingly Different Approach
ILS Automation provides semi-custom control hardware & software, engineering, retrofitting, integration, and outstanding customer support for your lab's automation systems.
Several years ago, a customer asked us to design and build a bioreactor controller with the capability to achieve finer, more reliable control – beyond anything available in an off-the-shelf unit. They were tired of sleepless nights worrying about temperature drift killing their batches. This new system would be designed to be upgradable; to support new technologies like cell density, optical DO, and to allow the programming to be updated to support new control paradigms like perfusion and DO-Stat.
We started with all industrial-quality parts from suppliers known for their customer support; Watson-Marlow pump heads, IDEC & Beckhoff PLC's, digital and analog interfaces to Mettler-Toledo and Hamilton sensors, MODBUS, OPC, direct digital communications to gas controllers like Alicat and Brooks.
Then, and now, we ask our customers for their ideas and continue to add features and enhancements to the system. All these upgrades that are rolled out in new systems are also available to our existing customers. We delivered our first controller in 2007 and, because of regular updates, it is running the same software we deliver today. We don't believe in "retiring" a system just so we can sell you a new one.
So what if ILS gets hit by a meteor? We thought of that too. When we deliver a new bioreactor controller, we also deliver all of the software, schematics, and code required to maintain that system indefinitely. Have an idea to improve your interface? We can upgrade your systems and add custom features remotely through web meetings. That means your system's hardware and software doesn't become obsolete. That's the power of sticking with industry standard parts.
The icing on the cake is software that can operate our systems from anywhere (through your company's VPN and a web browser). AND we can run all your other controllers too. AND it's a SQL Server historian. AND it provides trending, recipe management, alarming, key performance indicators, and features that we haven't even thought of yet.
Isn't that how you would design your system?
AFC 928 Dual Bioreactor Controller
for Research & Process Development Laboratories
3 full size & 4 micro Watson Marlow variable speed pump heads per reactor

Micro pumps replace syringe pumps for very low flow applications with precise control down to 0.05 ml/hr

Configured for cell culture & fermentation

Built-in support for smart probes

Mettler-Toledo:

ISM pH, pCO

2

, Redox, Optical DO, polarographic DO

Hamilton:

Optical DO, VisiFerm pH, Incyte Cell Density (MODBUS)

ABER:

Biomass Monitor

Can be customized to suit your needs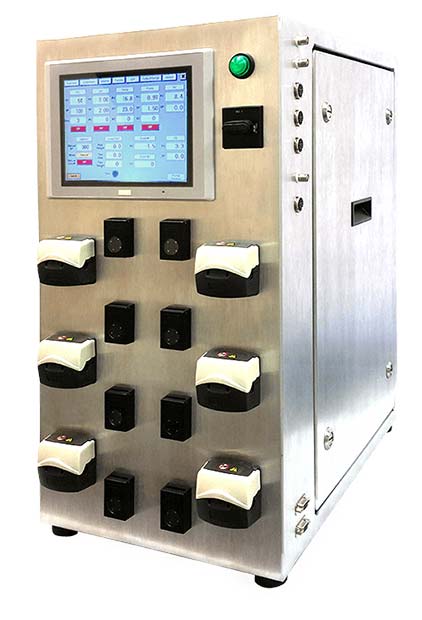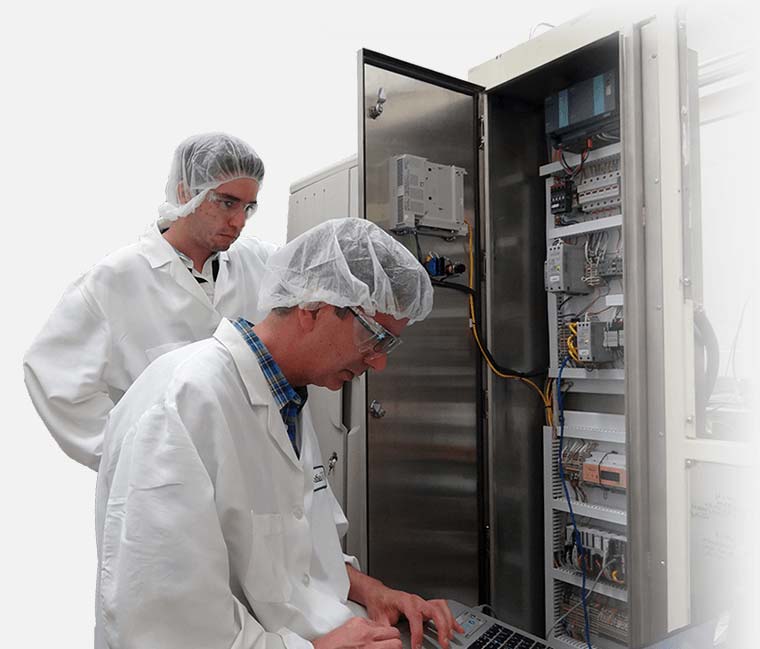 Use open, non-proprietary, readily available, quality components
Design our equipment to be serviceable by the customer
Design solutions that are tailored to the customer's needs
Customize software & interfaces to match the customer's requirements
Provide complete documentation & source code
Provide ongoing, personal support & technology upgrades for our customers and products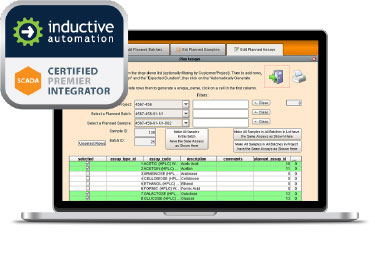 We Are Ignition 
SCADA

Integrators
Increase your productivity through customization
Custom SCADA development is our specialty. Need to energize your lab's workflow? We can help.
Subscribe for Updates
Get the latest on process control, automation, ILS company news and using Ignition. New content published 1-2 times a month.